National Fire Prevention week is observed the 2nd week in October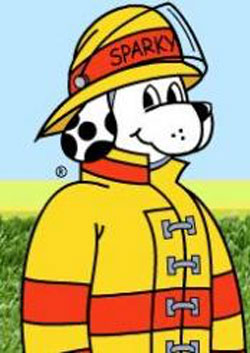 The Big Tree Volunteer Fire Company provides educational services and demonstrations to thousands of elementary age children every year. To schedule us to perform at your school, day care, or business, please feel free to contact us at (716) 825-6144 attn:  fire prevention bureau.
Please schedule us early to provide us enough time to arrange for materials.
---
CLICK HERE to download materials from NFPA
---
For some great material on fire safety and preparedness at CLICK HERE
The Big Tree Volunteer Fire Company recently visited The Learning Cottage in Hamburg. The children enjoyed visiting with the firemen and seeing the fire trucks. The children were taught safety and learned to not be afraid of a fireman with full gear on.
© 2023 Big Tree Volunteer Fire Company
Hamburg, NY
No information, photos, files, or other material found on this website may be copied or used without the express written permission of the Big Tree Volunteer Fire Company